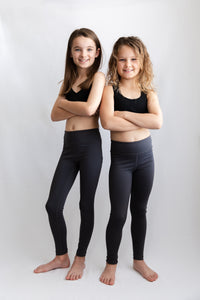 Fun and Durable Designs
Mini Actives was created with the goal of providing families with fun, durable designs at an affordable price point. 

Sick of their active kids ripping and tearing expensive leggings, the creators and parents of 3 active kids, sought out to bring fun but functional fashion. 
What shoppers say about mini actives
Seriously love these leggings! They are durable and extremely comfortable. I can't tell the difference between these and the $100 brand name leggings I buy... except for the price and value. 

Mel N.
My daughter loves these. She's always showing them off at school and the best part? They are durable. 

Jess. C