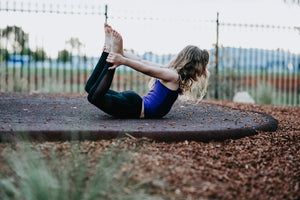 Yoga, with your Mini Actives
Just like us, children have their own daily stresses, and triggers, that require an outlet. Yoga, a form of practice that includes breath control and specific body postures is a great stress relief for children of all ages. It can improve their impulses in a positive direction, builds muscle tone and strength, builds core strength for good posture, maintains flexibility supports and strengthens the immune system as it reduces stress and stimulates the lymph system. It also improves balance, alignment, coordination, increases attention span, improves concentration, promotes better oxygen circulation, balances energy levels and calms the nervous system.
Below are some of our favourite Yoga resources that are free to access and can be applied to your child's daily routine:
https://www.youtube.com/user/cosmickidsyoga
http://www.yogaeducationresources.com
https://www.kidsyogastories.com/kids-yoga/
https://childhood101.com/yoga-ideas-for-kids/
Our Miss Lulu / Energize black mesh tights are the perfect activewear while engaging your child in yoga. The mesh side panels ensure breathability, and our super stretchy fabric moves with your child as they make their way through the yoga poses. Available in sizes S - L.
https://miniactives.com/collections/kids/products/miss-lulu
---