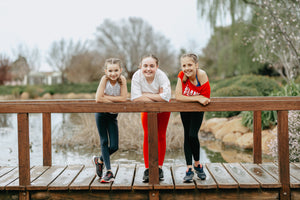 Healthy Kids: When the kids are fussy eaters..
We all know a balanced diet for our children is imperative to their growth and development, however, knowing this, and getting them to eat well every day is something many parents struggle with from time to time.
So today we're sharing our best (sneaky) tip for getting those all-important nutrients into fussy eaters, no matter their age, or food preferences.
Smoothies are the easiest (and quickest) way to jam-pack
your child with their daily nutrients. They're naturally sweet,
and easily mask the taste of those fruits and veggies that
would normally go untouched on your child's plate.
The key is learning to balance the sweetness 😉
Here's one of our never fail, favourite breakfast smoothies:
You'll need:
75g frozen banana

75g frozen mango

1 small zucchini (peeled)

1 cup milk

2 large tablespoons of vanilla bean yogurt

1 dash of cinnamon
Place all of the ingredients into a blender, and blitz until smooth. You can add in ice for an extra chill in summer 🤤
Do you have a never-fail smoothie recipe that your kids love too?
We'd love to hear it!
---